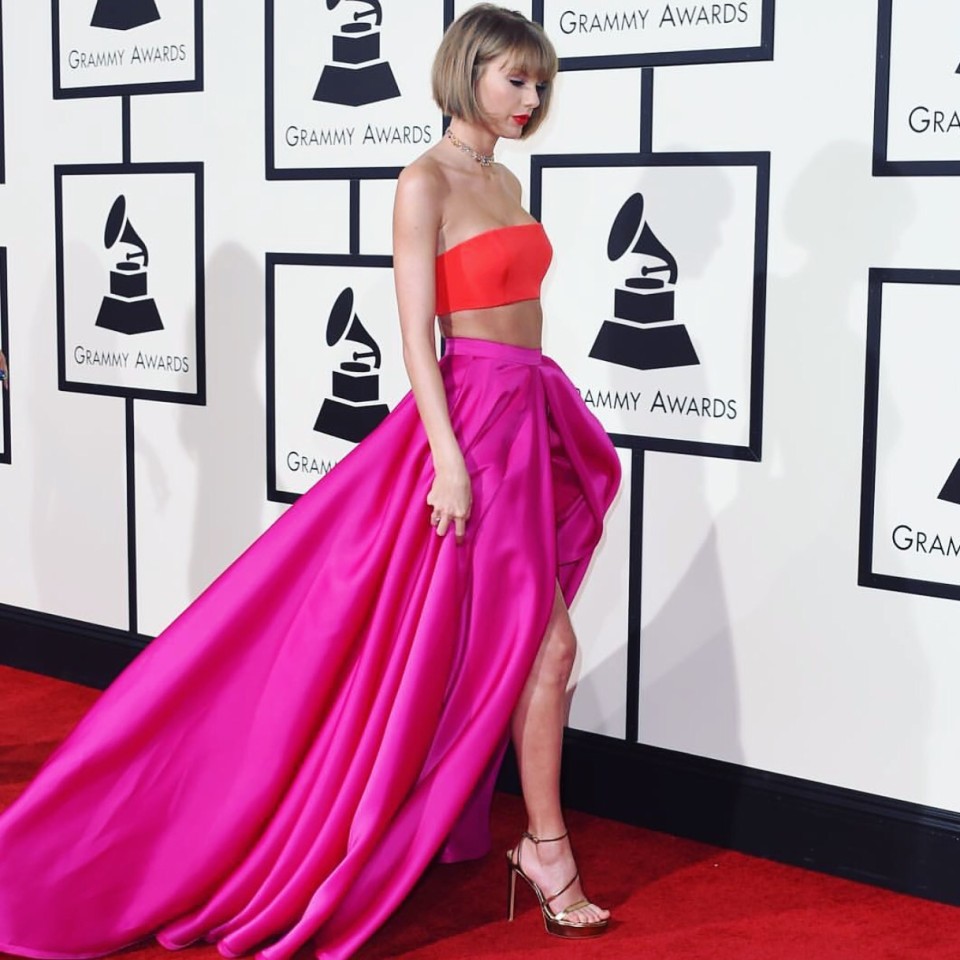 Forgive me as I am sure I have said this before, I have never been a big red carpet style fan, or Grammys fan for that matter. Mainly because The Grammys fashion tends to seek a little more out there and let's say "less conservative" (more skin shown) than that of the Academy Awards. However, with my increasing love for haute couture and evening wear, my slow evolution from street style to runway, things have started to change.
Now I look at runway shows and think of who could pull that off on the red carpet. And not everyone can pull off certain looks but one person who kills the red carpet every time is my ultimate girl crush Taylor Swift. Most people know that I have a strong aversion to similar colors like red and pink being put together, or even orange and pink (though it does not hurt my eyes as much as the former). Pink dresses on the red carpet while they usually make me cringe, Taylor Swift has made me rethink everything.
Last night, she killed it in this Atelier Versace look. And isn't that really the point of fashion or art, to inspire and change the way we look at something. Taylor Swift changed the way I looked at country and pop music, so I guess it is only fitting she has done it for me on red carpet fashion as well.
Keep it up Tay Tay.
You might also like