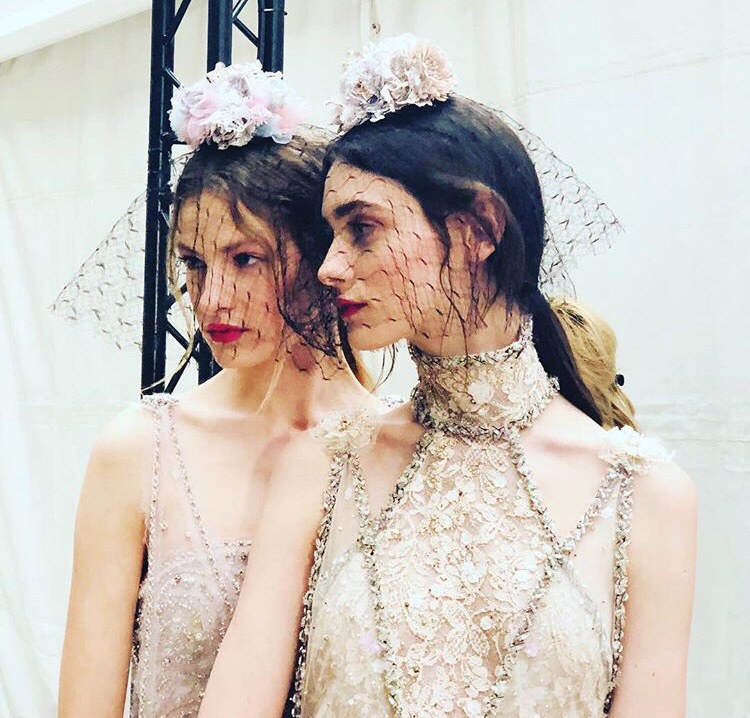 Karl Lagerfeld can't do much wrong by me so I wasn't at all surprised he produced yet another fairytale haute couture show. When I say that, I do mean that literally the show had a fairytale vibe to it with its detailed lace and beading. I am also referring to the fact that it was the kind of show that little girl's dream of. Shades of and rose, florals, understated sparkles and layered tulle made the 6 year old girl in all of us want to be a princess again. Set in a Parisian secret garden-esque backdrop, only complementing the femininity of the soft pastels, silk chiffon and feathers.
In today's culture where women are encouraged to be strong and independent and femininity can be considered weak, Karl Lagerfeld made us explore a side of ourselves that some of us may have forgotten about. Yet, he reminded us that women can still be feminine and encompass qualities of strength, liberation and power.
This theme was then further accentuated through mesh veils, the appearance of the iconic tweed suits and bolder colors all while still maintaining feminine and delicate detailing. What I love about fashion is that it truly is an art form and a means of expression. It is clear that Chanel was making a powerful statement that the future can in fact be female and that we will continue to stand up and have our voices heard. Being female is not a weakness, it is a strength.
Thank you Karl, for continuing to stay true to the Coco Chanel brand.