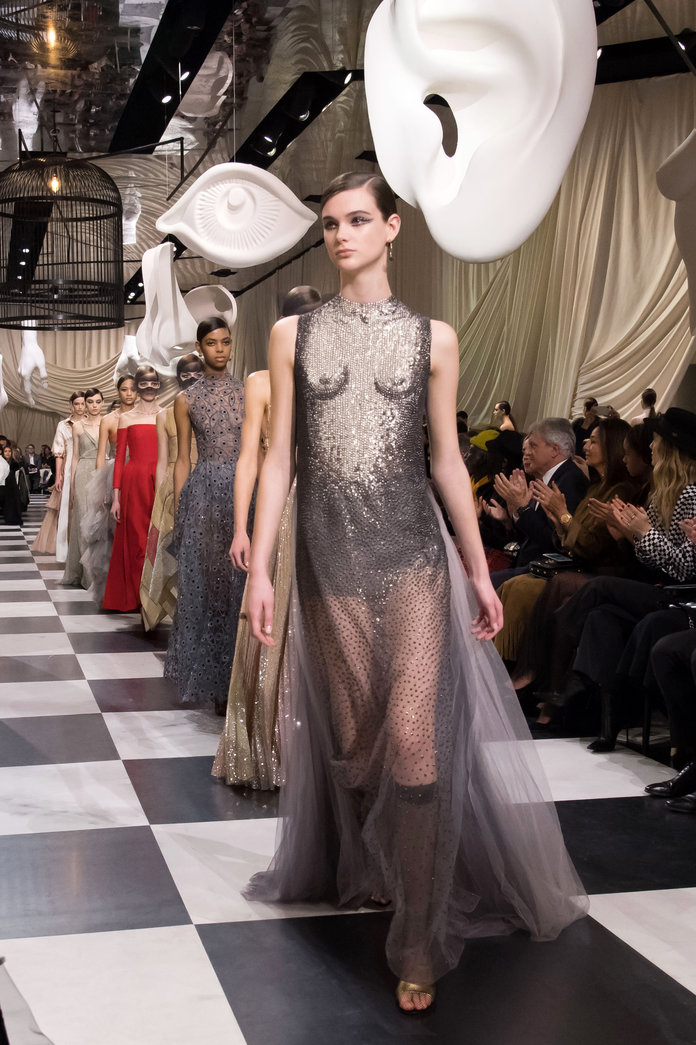 "Because haute couture is a dream of fashion. It's a place where there are no limits to pushing boundaries and experimenting with technique, material and form." -Maria Grazia Chiuri (on her 2018 Dior couture collection)
Many people don't like Haute Couture or understand the need for it. I will say that when I was younger, I felt the same way. I used to watch the Fashion Channel as a kid and laugh with my friends about who would ever be ridiculous enough to wear the outfits we saw on the runway. I would think, that if I wanted to look that ridiculous on purpose, I would just dress up as Queen Amidala for Halloween. Then I got to the age, where I would try and defend it, "Well, if you take one eccentric piece and pair it with something simple like a black dress, maybe it wouldn't look so silly?", I wasn't entirely sure if I even believed what I was saying.
Now that I see fashion as art, there is no misunderstanding at what Haute Couture is really about. It's no different from going to the Met, MoMa or The Whitney, except this art is not hung on the walls or placed sedentary for us to admire and/or assess. Instead, it is draped on statuesque models so that we can fully appreciate the intricate details as they move down the runway. Many people think the love of fashion is shallow and frivolous and believe that clothes should be practical and I can fully appreciate that way of thinking. The purpose of clothes are to be worn, but is that the purpose of fashion?
What is the difference between spending money on an elaborate dress or an individual dropping millions on an Andy Warhol original? Don't get me wrong, I would love some Warhol Pop Art hanging in my house. But at the end of the day, what gets seen more and has more practical uses? Okay, I probably would only wear one of these Couture gowns just once. But I promise you, if you knew the effort and detailing that goes into Haute Couture pieces like these, every bead sewn just as every stroke of a paint brush, you would be a little more wary to laugh a haute couture gown it off as trivial and worthless.
Sure, it doesn't feed the hungry of the world or cure cancer (unless you may be at some kind of benefit or auction) but it does serve its purpose. It is art. Art to be critiqued, art to be admired, art to be seen. And as with all art, there is usually some kind of message, you just have to find it.
Here are some of my favorite Haute Couture moments from Paris last week!