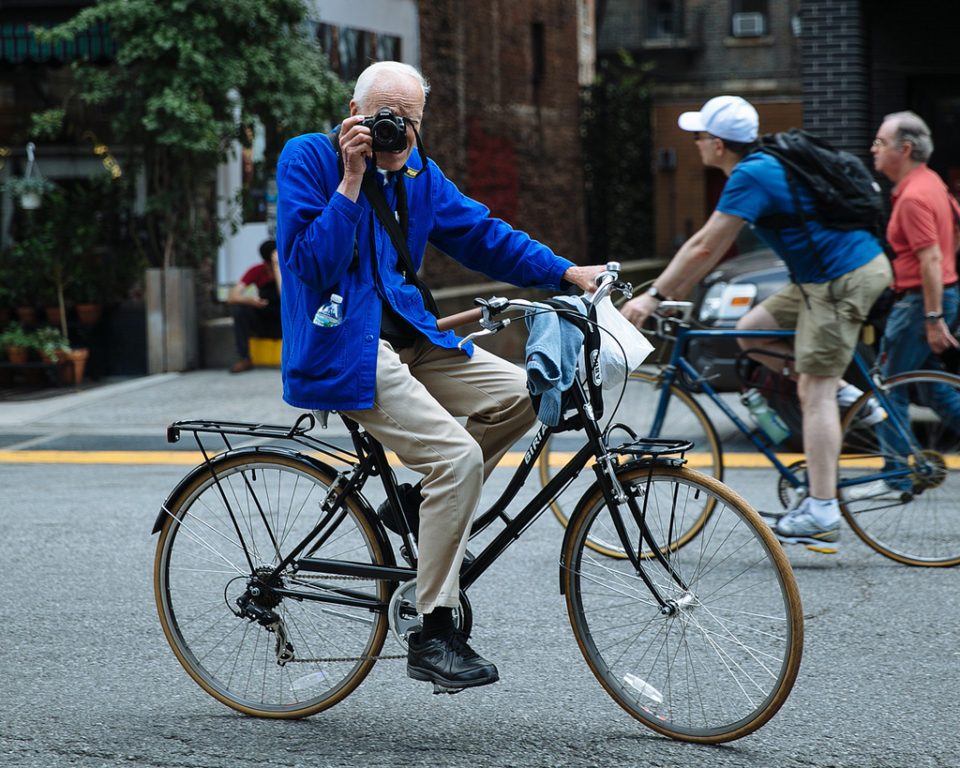 Today we lost a fashion legend.
For those of you who don't know who Bill Cunningham was, all you really need to know is he was that, a legend. But really, in 2009 he was actually named a living landmark. I am pretty bummed I never got to see him riding the streets of Manhattan during NYFW.
The ultimate flaneur, for the last 50 years Bill photographed style as the leaves changed with the (fashion) seasons. For a man who barely strayed from his regimented daily routine; the same breakfast at the same Deli (for a few dollars), living in the same studio despite his extreme success, he really embraced the change and eccentric trends of the fast-paced fashion world. Funnily enough though, for years Bill wore the same daily uniform but he was considered a fashion God. It was unintentional of course, he didn't strive to be a public figure, in fact he found the attention a hassle. All that Bill wanted to do was observe the world and candidly capture people and their street style. And, that is exactly what he did.
Now I have never met Bill Cunningham but there was something about the idea of this man that filled my heart with joy. I am not sure if it was the old school way in which he went about his day-to-day life (he never owned a TV set), or maybe it was his sheer passion for observing people, fashion and photography over everything else. Whether he knew it or not, Bill embraced what he was good at. He had an eye like no one else and would do anything to get the perfect shot. There were people who were nobody until Bill photographed them. Even Anna Wintour once noted that "We all (the fashion community) dressed for Bill". Ultimately, what I admired about Bill was he knew how he wanted to live his life and he did it that way, he didn't cave to the pressures to keep up with the ever changing world of new technology. He didn't even change the color of his jacket!
Today I am sad, I know that the world (in particularly NYC) won't be quite the same without Bill, his camera, bicycle and signature blue jacket. But at least his legacy lives on, it gives the rest of the world a way of life to strive for. Simply and humbly but filled with passion. Rest in Peace, the one and only Bill Cunningham.
You might also like