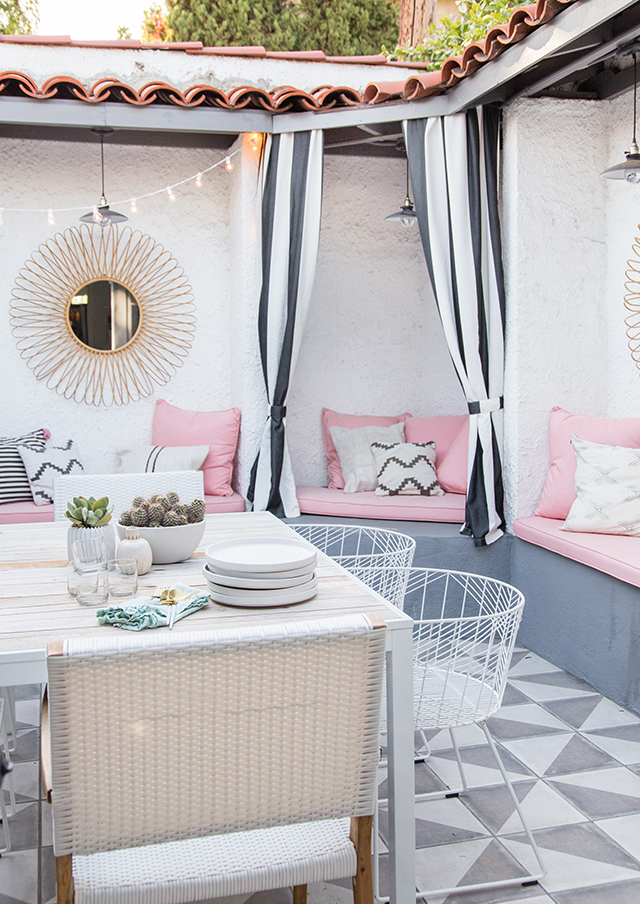 I am very lucky to have an amazing apartment with hardwood floors and an abundance of storage, space and light. However, the one thing that I am missing and makes me seriously consider moving is the dream of having a patio area.
Not only do I love being outside in Summer, but being outside and drinking in Summer just makes everything better. Spoken like a true alcoholic. Not really, sorry that was insensitive. Let's go with, spoken like a true Australian. My old apartment had a pool and a little patio and even though it didn't feel like my own, I loved sitting out there and eating breakfast or dinner, or having a drink. But a real patio space, that I get to style with a nice little sunny reading or writing spot or an area to eat and drink with friends? That is truly the dream guys. I don't even need anything overly opulent, just give me a comfy (okay and semi-stylish) chair in the sun or some string lights at night and I would be happy.
So, I have put together some of my favorite Patio looks. Because, well a girl can dream!
You might also like