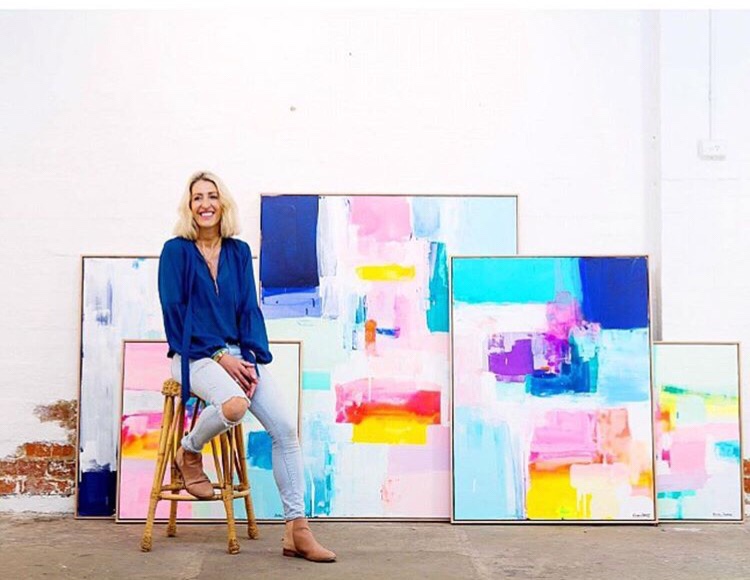 I know that I talk a lot about loving black and being a fan of monochrome and consequently Scandinavian and Nordic Design but don't take that to mean that in turn I do not like color.
I am obsessed with color. Particularly, in regards to the home. I love it in rugs, I love adding pops of color with throw pillows and accent furniture and I absolutely love color in art. In fact, my current artwork hanging is some of the most colorful pieces that I have in my apartment.
I have recently been insta-stalking a few artists who use a vast array of color in their work. Kirsten Jackson, is one of the artists whose work I have fallen in love with. Her bold use of color has me just drooling for a piece to hang in my apartment. Of course, her artworks probably deserve a house so maybe it is something I can work towards in the future when that dream comes true as well.
For now I will just continue to lust from a far but you bet as soon as it makes sense for me, I will be getting one of these pieces for my apartment/future house.
Check out more of Kirsten Jackson's work below.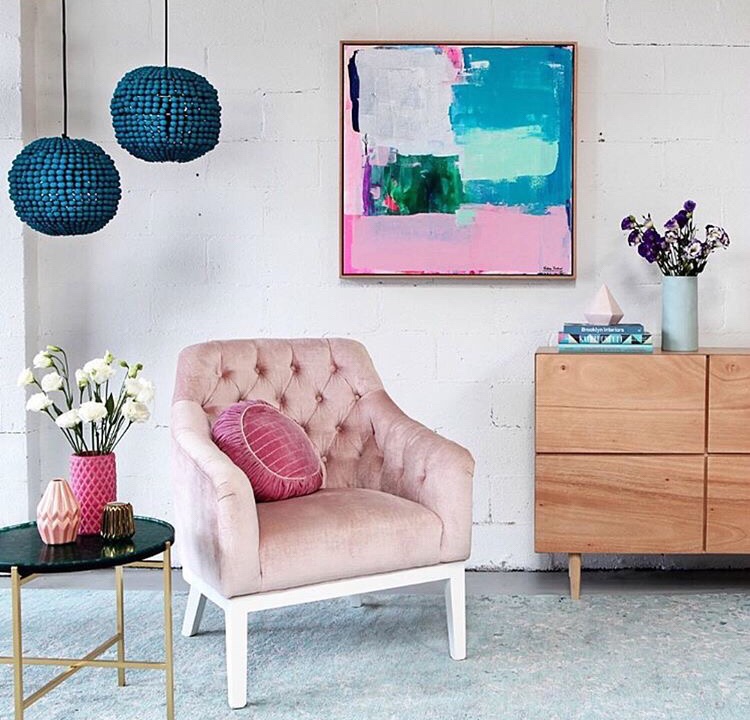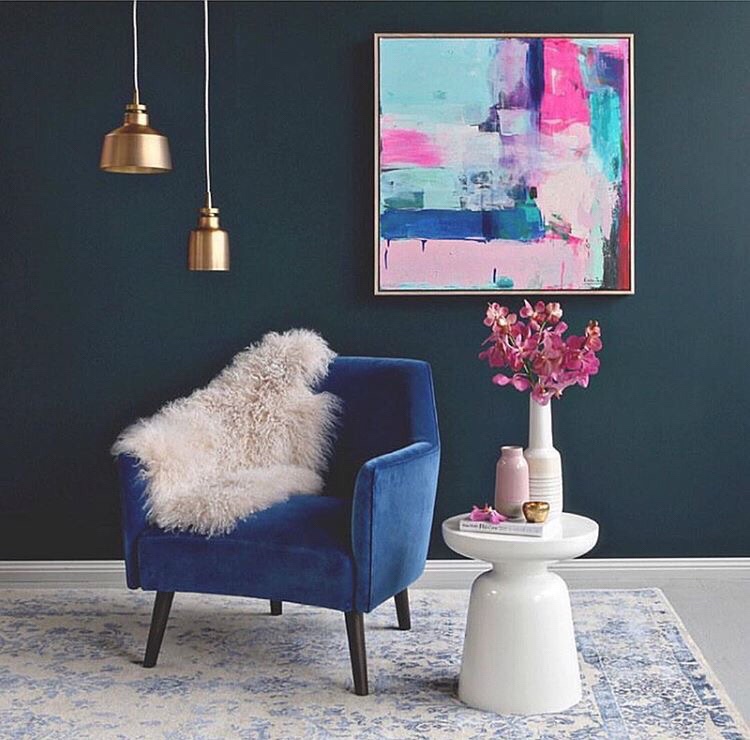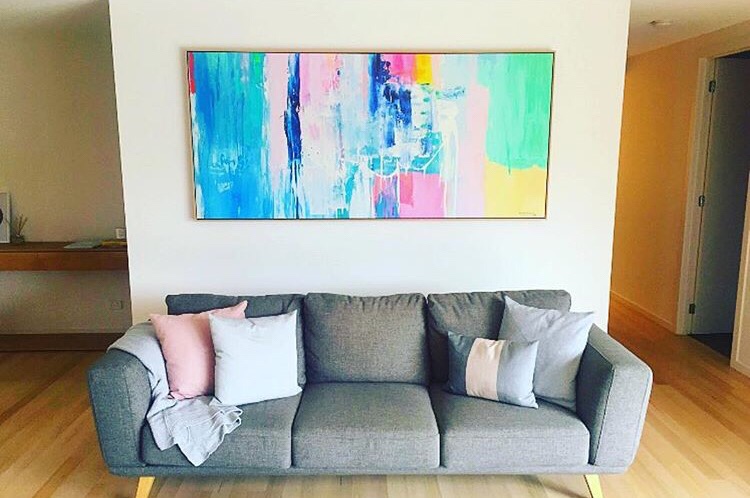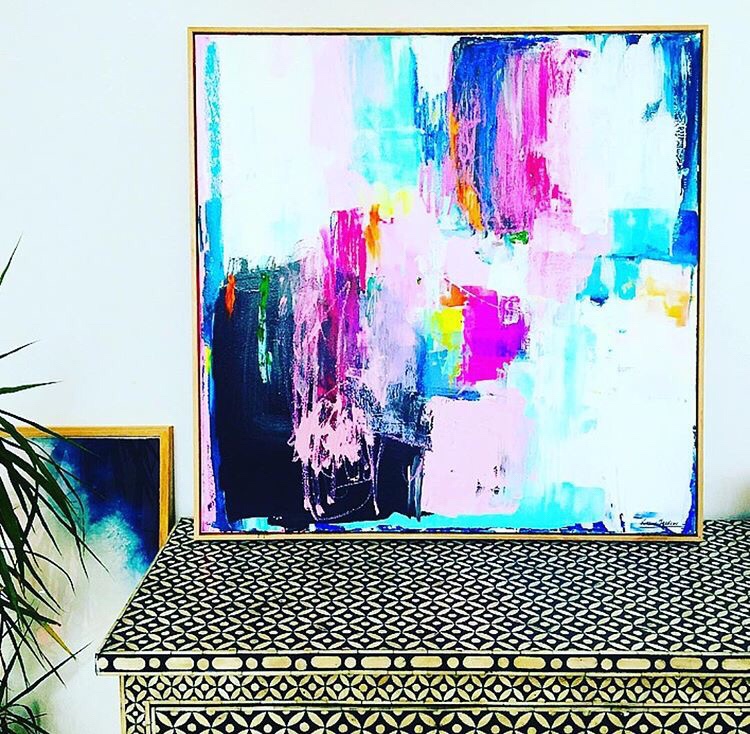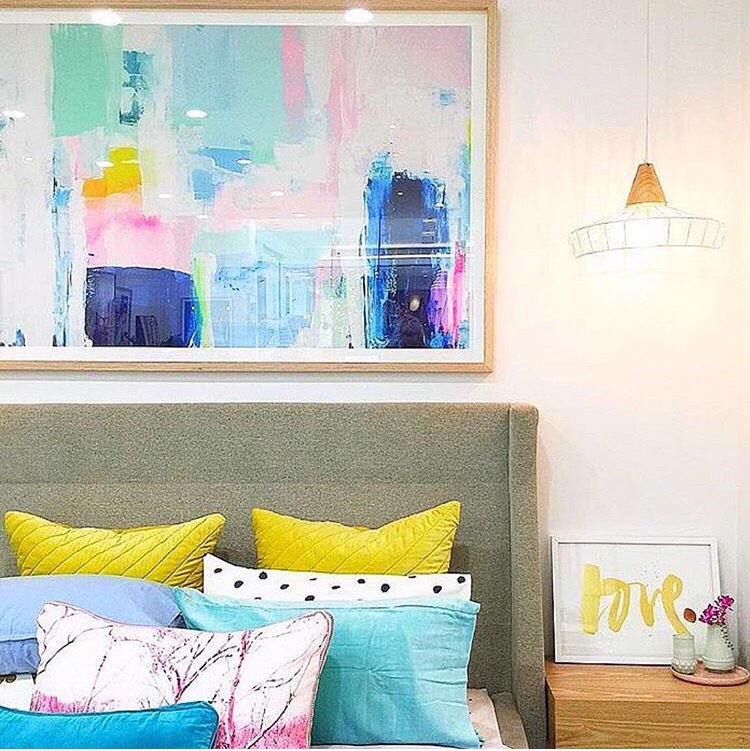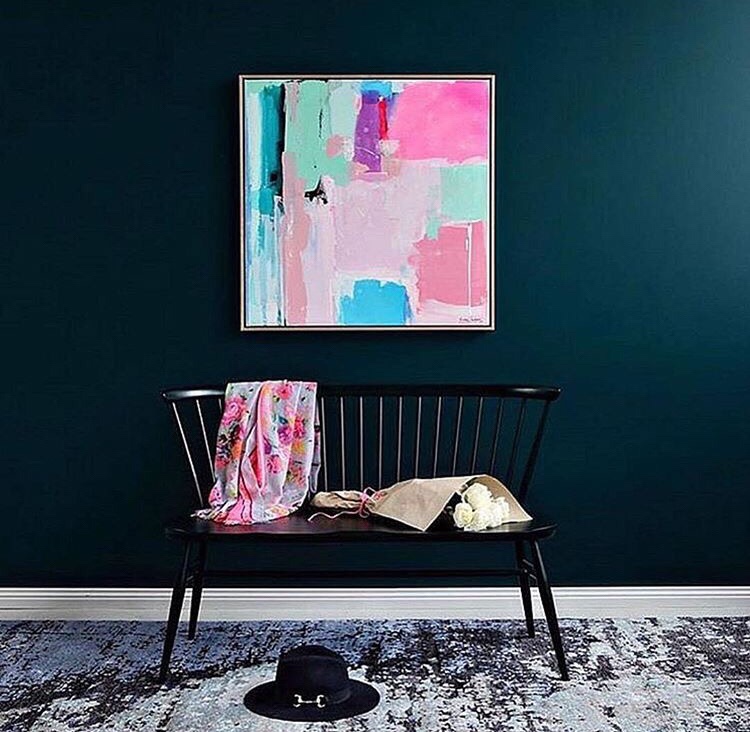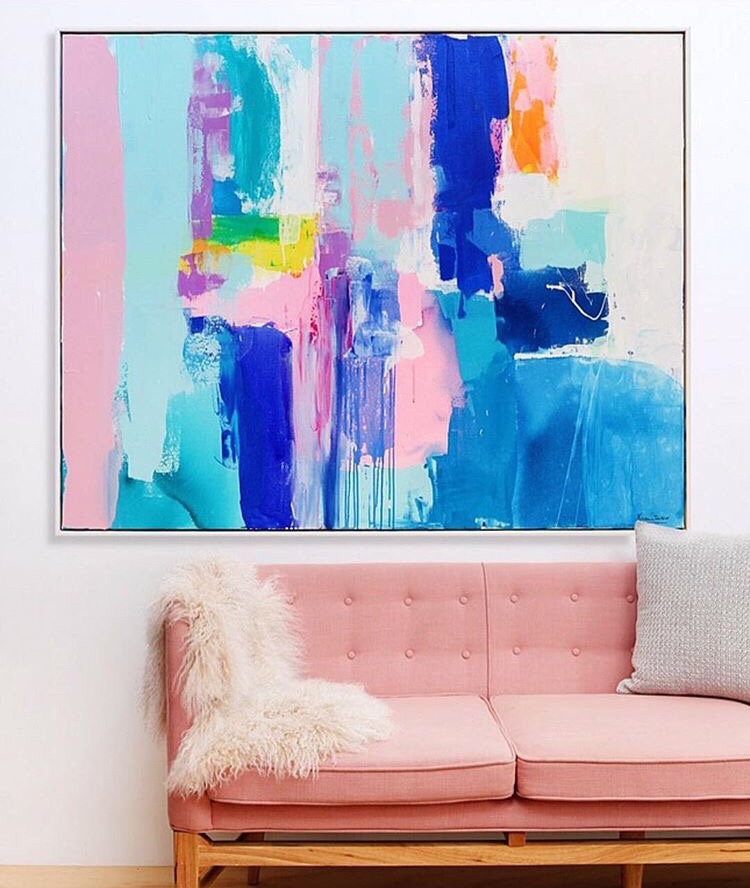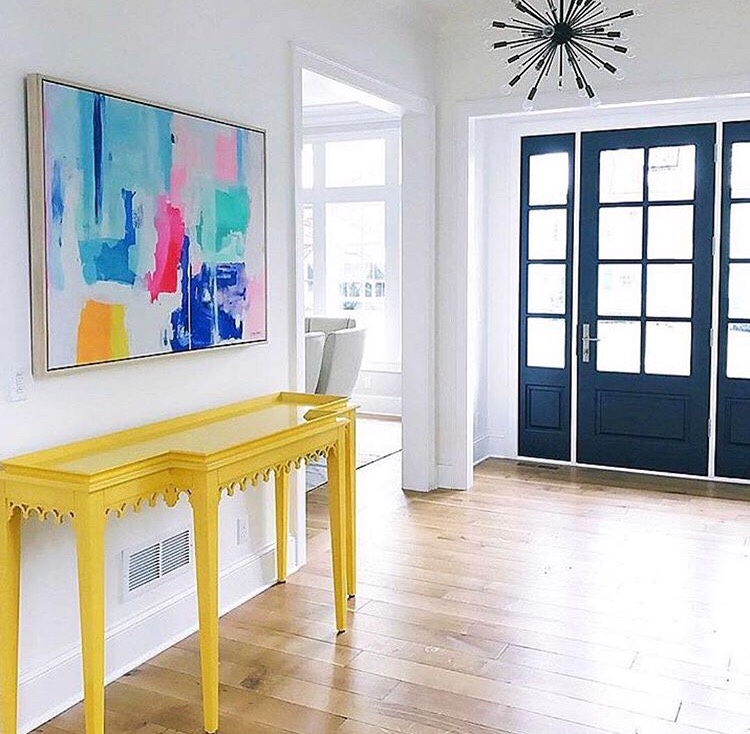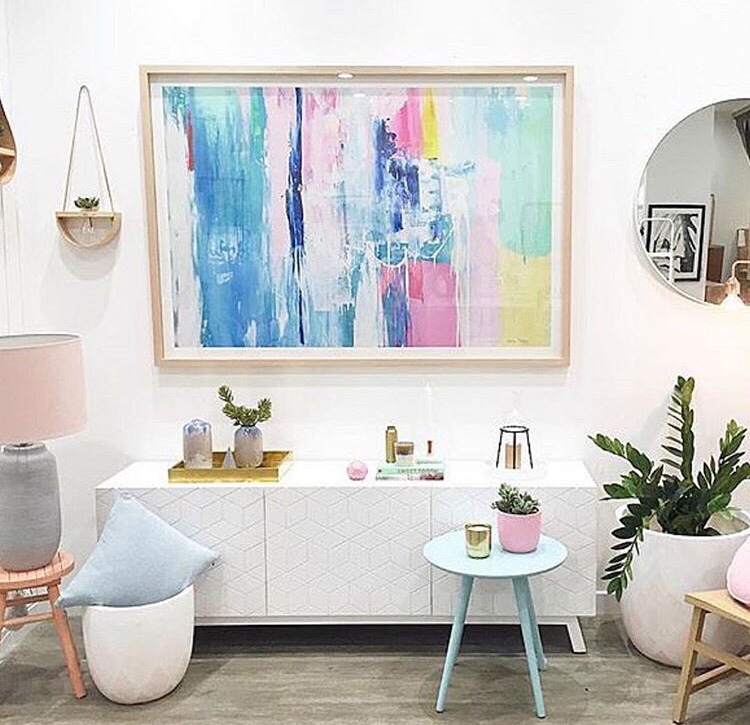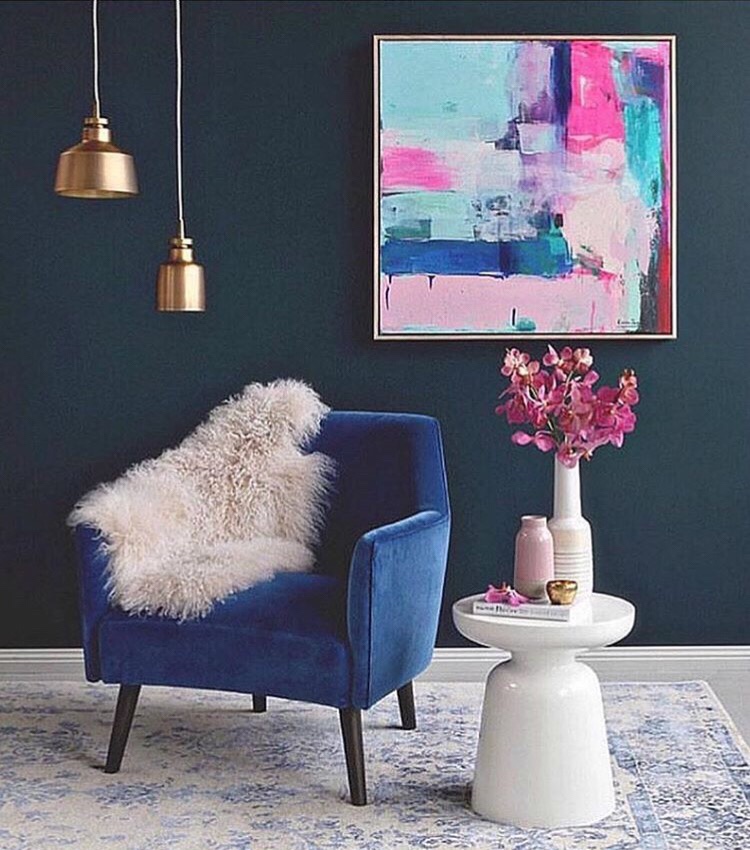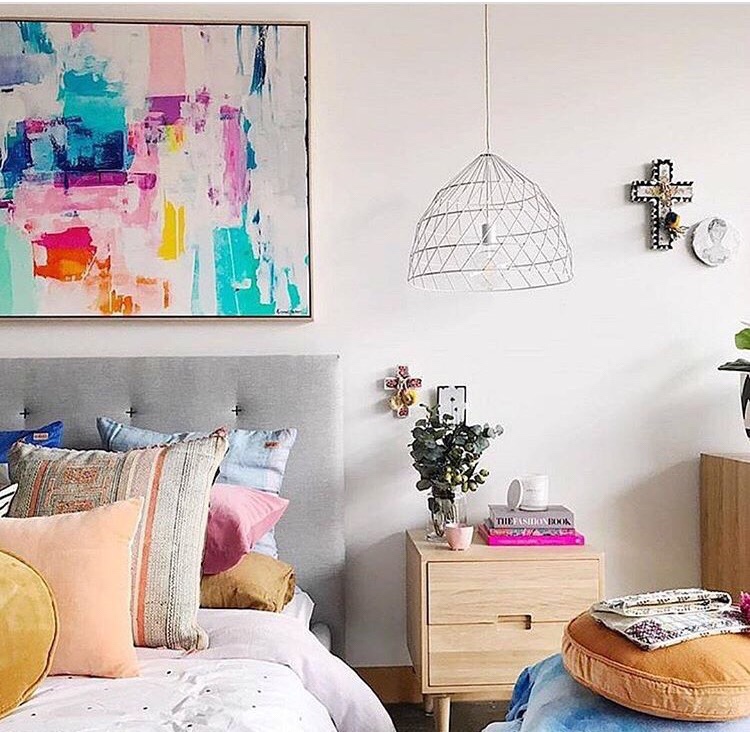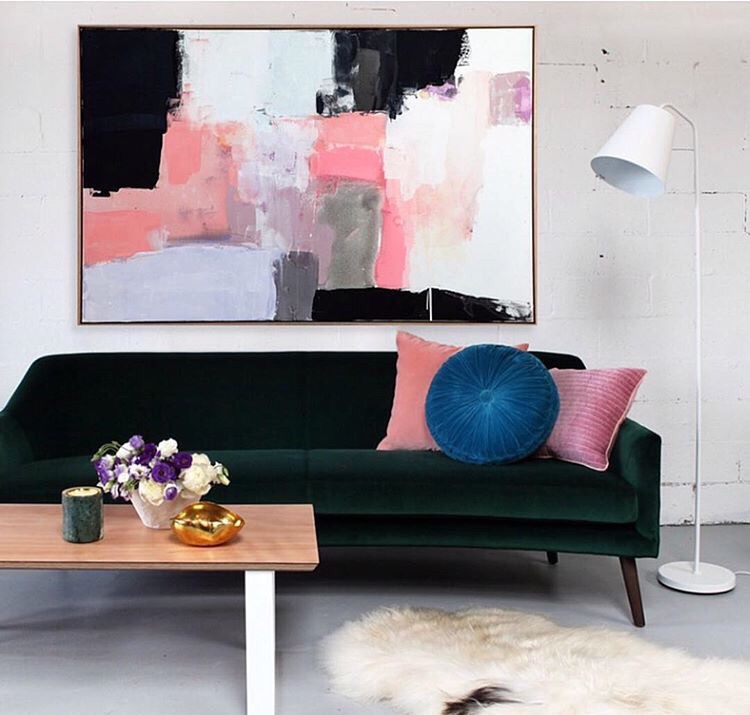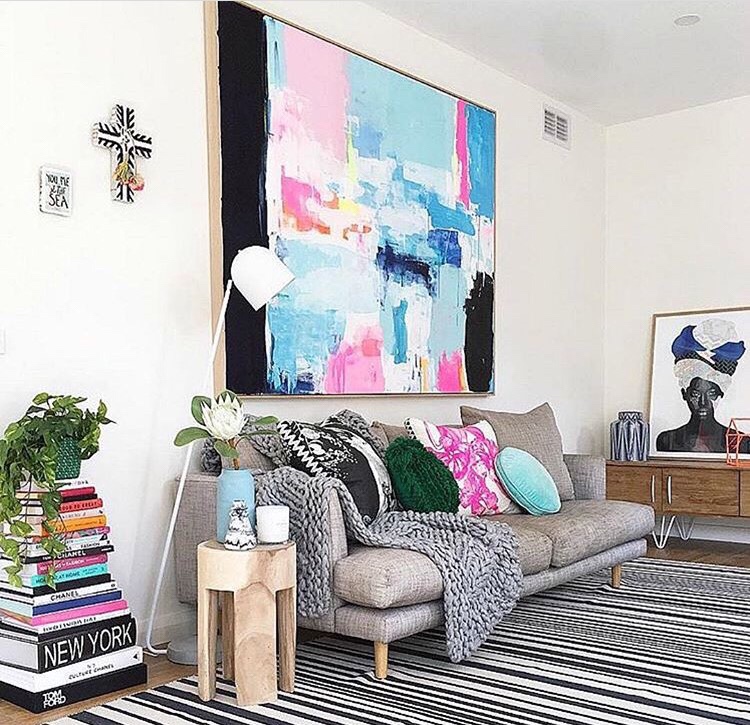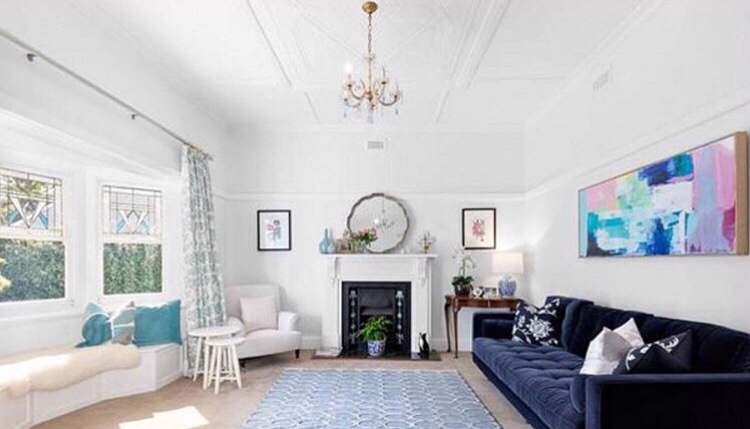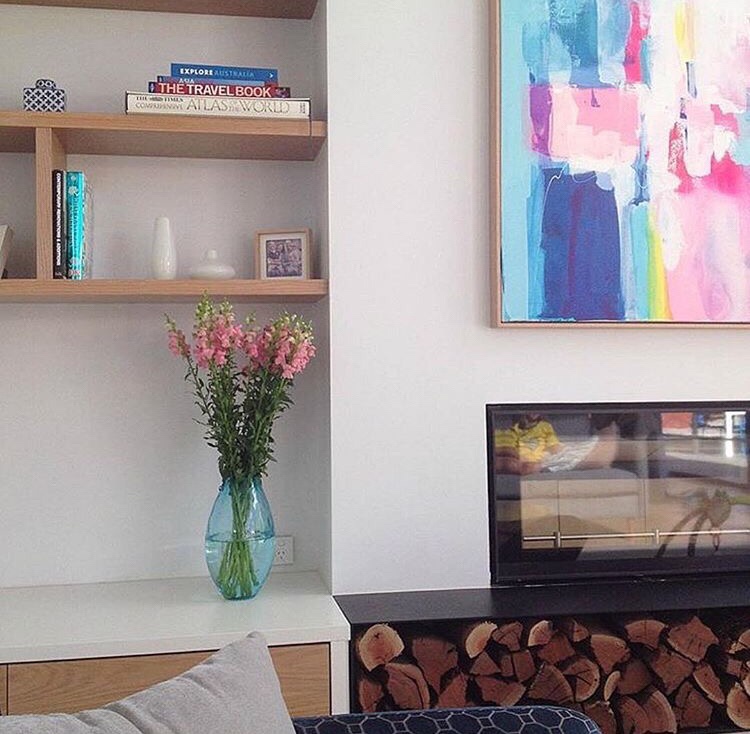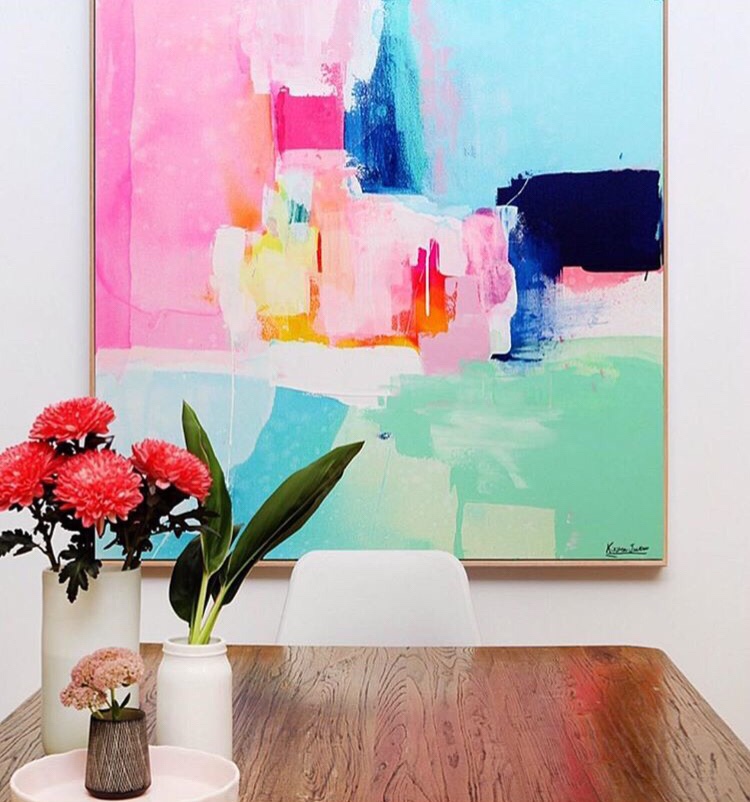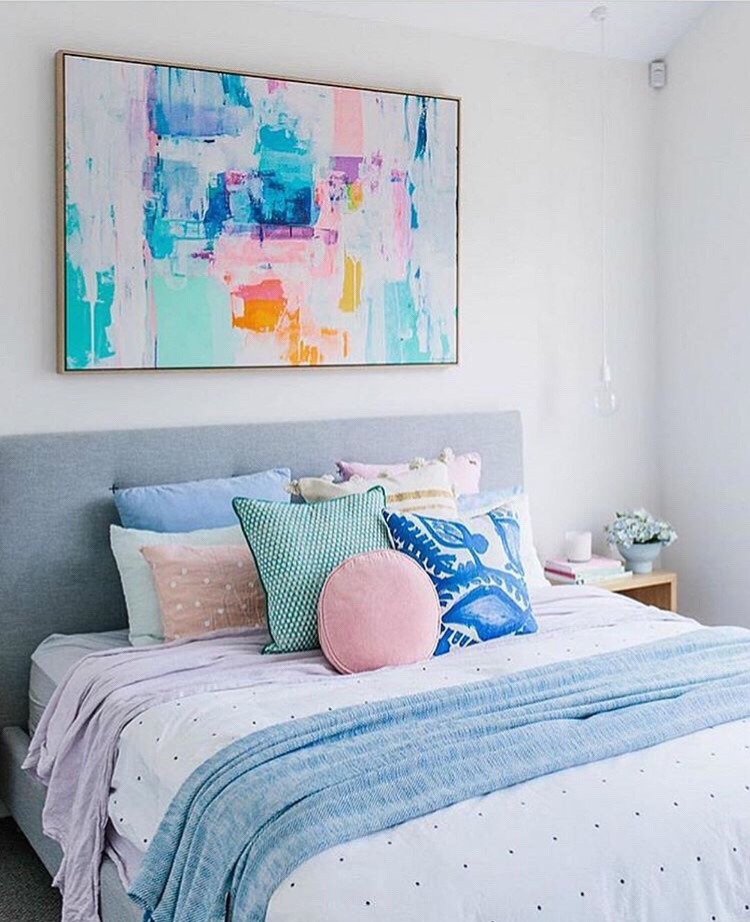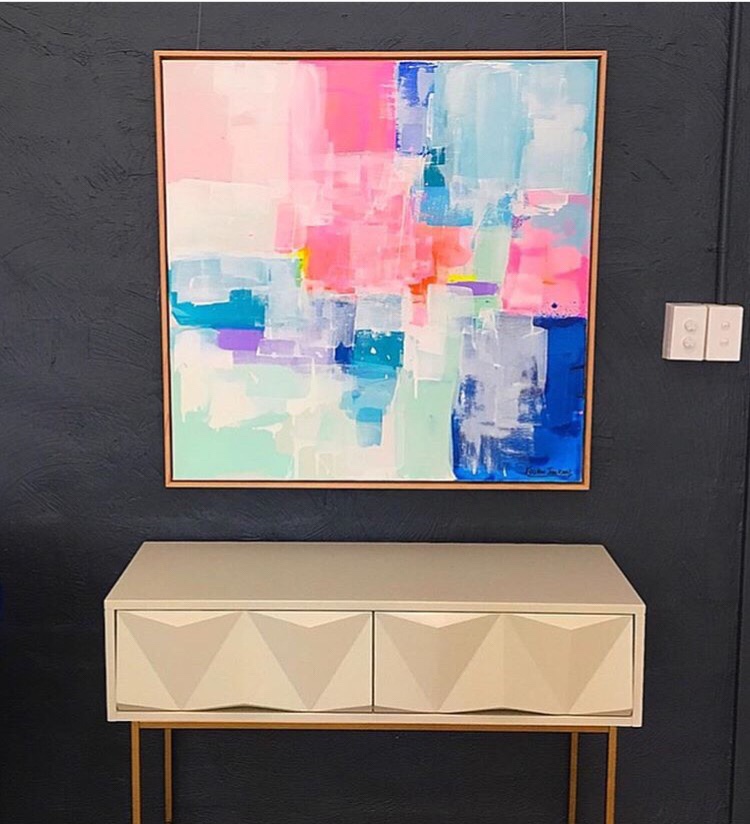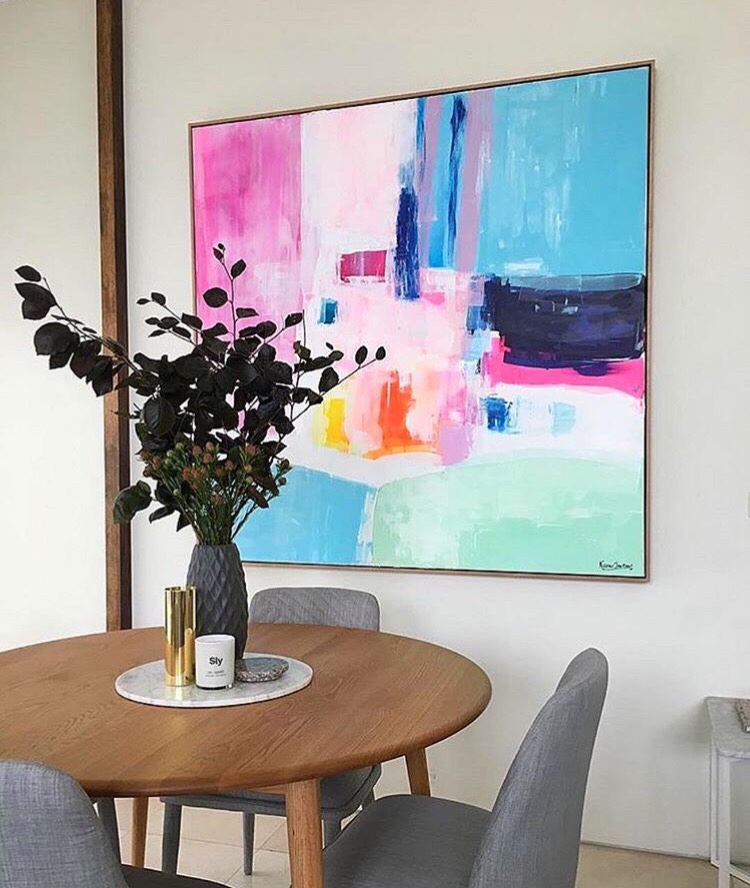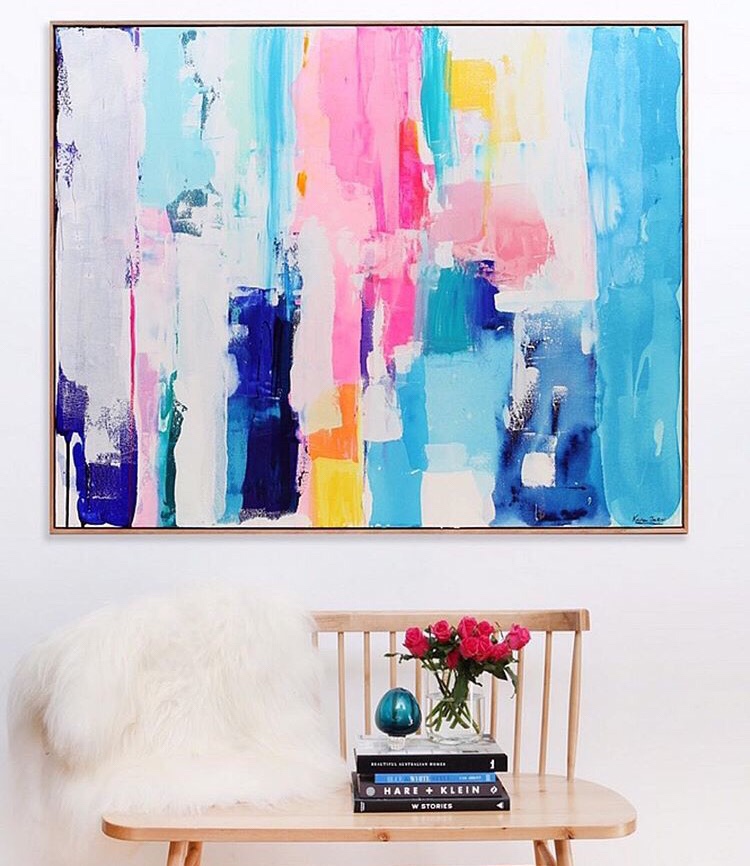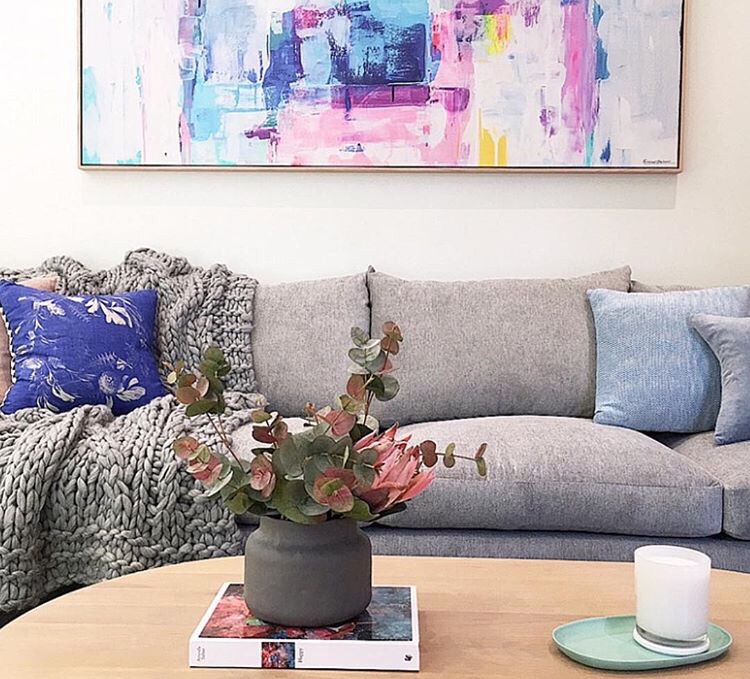 You might also like