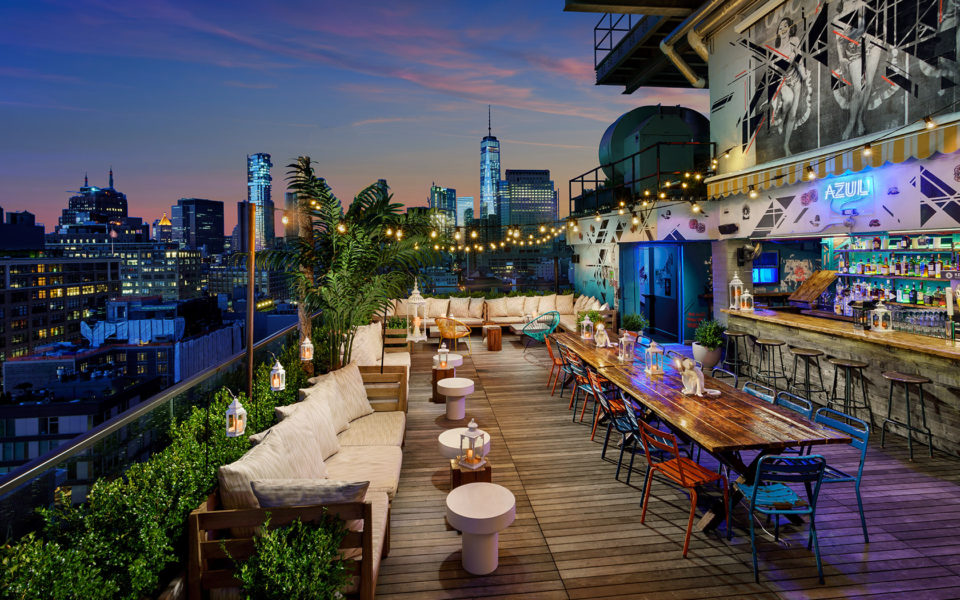 My new favorite hotel in Manhattan and one of Soho's gems is Hotel Hugo. If you follow me on social media, you probably saw my coverage on the hotel already. But everything I have said so far has been 100% true and comes from the bottom of my (somewhat cold and black) heart.
When I was originally looking into hotels to stay at in New York, Hotel Hugo was at the top of my list. I hadn't heard of them before but it looked chic, boutique-y but still maintained a low-key cool factor that is totally the style that I admire. Going to an all girl's private school meant that growing up, I always thought that flashy and luxe was cool. Showing off the most designer bling, having the most recent designer jeans, that was the epitome of cool back then. Some hotels still follow this trend, and they really do try too hard to be hip. Now that I am older, that style is way too much for my taste. These days, to me minimal, understated but edgy and is more classy and Hotel Hugo embodies exactly this.
LOCATION ★★★★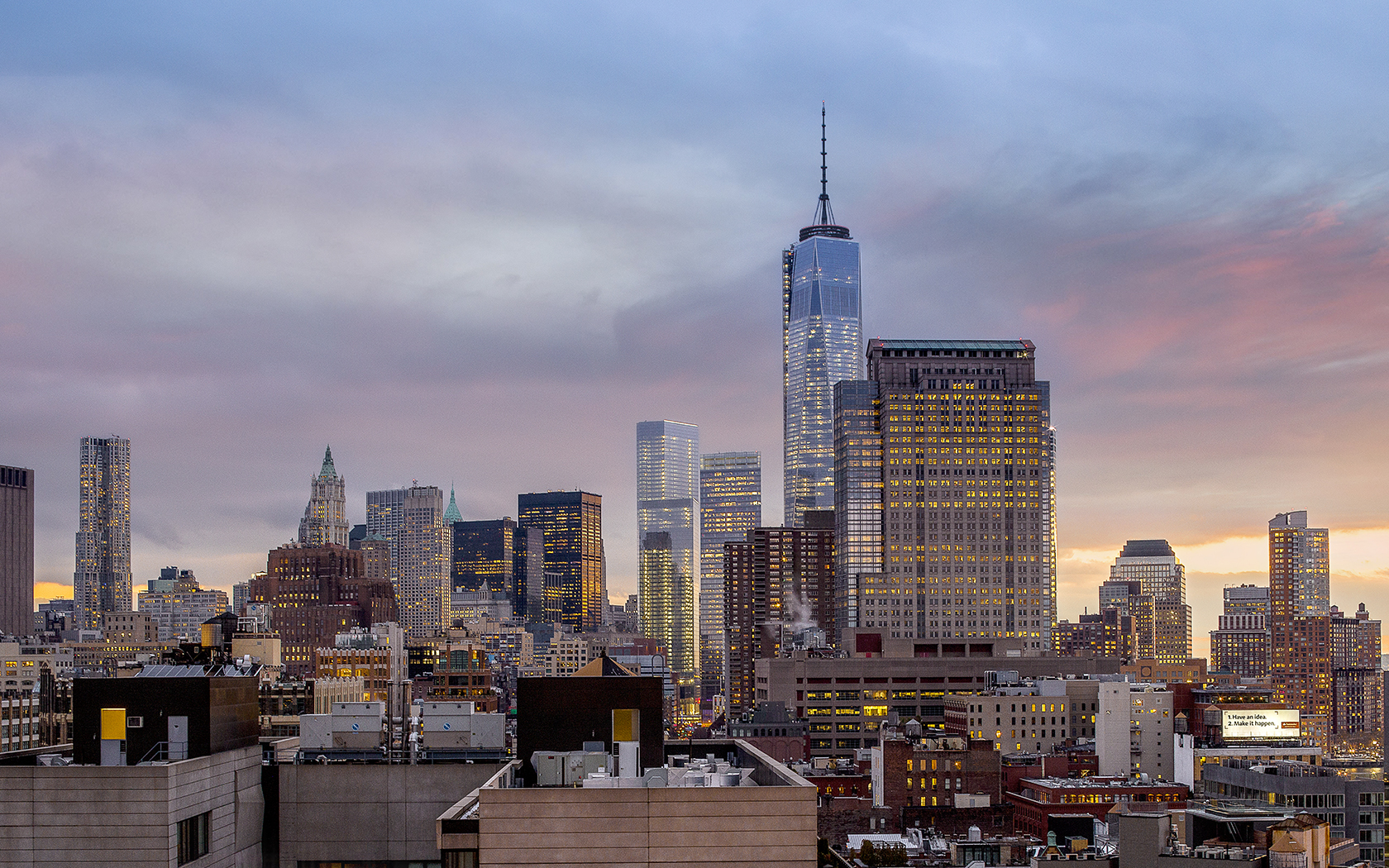 I have already mentioned Hotel Hugo's awesome location in a previous post but after this trip, I have decided that Soho is my favorite neighborhood to stay in Manhattan. I have stayed at the Sixty in Soho before but I don't think I realized how perfect staying in Soho is until this trip. Not only are you within walking distance to the many stores and restaurants but you are 15-20 minutes walk from Chelsea, the West Village, Tribeca and Greenwich Village. Also, it is only a short walk if you want to hop on the subway Uptown or over to Brooklyn. What would have been even better, was if I had the time to walk around and check out the neighborhood more as well as the stores and cafes. I did have about an hour to explore (after spending most of my day at the Apple store on Prince) and even just the walk back to my hotel made me sublimely happy. Soho is just adorable, so it is only fitting that Hotel Hugo is also located in Soho.
ROOMS ★★★★
Whenever I walk into hotel rooms in NYC, I am suddenly acutely aware of how cramped apartment living must be in Manhattan. However, on arrival at Hotel Hugo room on the 11th floor, these thoughts did not enter my mind. Maybe, it was the Feng Shui of the space, the fact that the desk overlooked the river and that there was enough space around the bed to move around comfortably. The room was modestly sized, and it was actually smaller than the space in my previous hotel. However, I honestly couldn't tell because the use of space was more efficient and more accommodating. I could sit and work at my desk with a view, or I could spread out on my bed. And, one of my favorite parts of Hotel Hugo was the bed. I am still dreaming of that bed. All I could think about when I was out in the cold running from show-to-show, was going back to my room and lying down on that bed. Everything about it was perfect. I know that a bed is overly comfortable when I wake up and I am spread out diagonally across it and this is how I woke up every morning. I also have problems with pillows at most hotels, even when I stay at my parent's house I can't find the perfect pillow. The hotel before Hotel Hugo, the pillows were too soft. But the pillows at Hotel Hugo, were a dream. Basically, it was how I would imagine sleeping in heaven would be.
Also, the bathroom is ALWAYS very important to me at a hotel. It is actually why I didn't want to stay at an Air BnB this time around and sharing a bathroom didn't even factor into the equation. Thankfully, the Hotel Hugo bathroom was clean, modern and possibly one of the nicest hotel bathrooms I have seen in a while.
BAR ★★★★★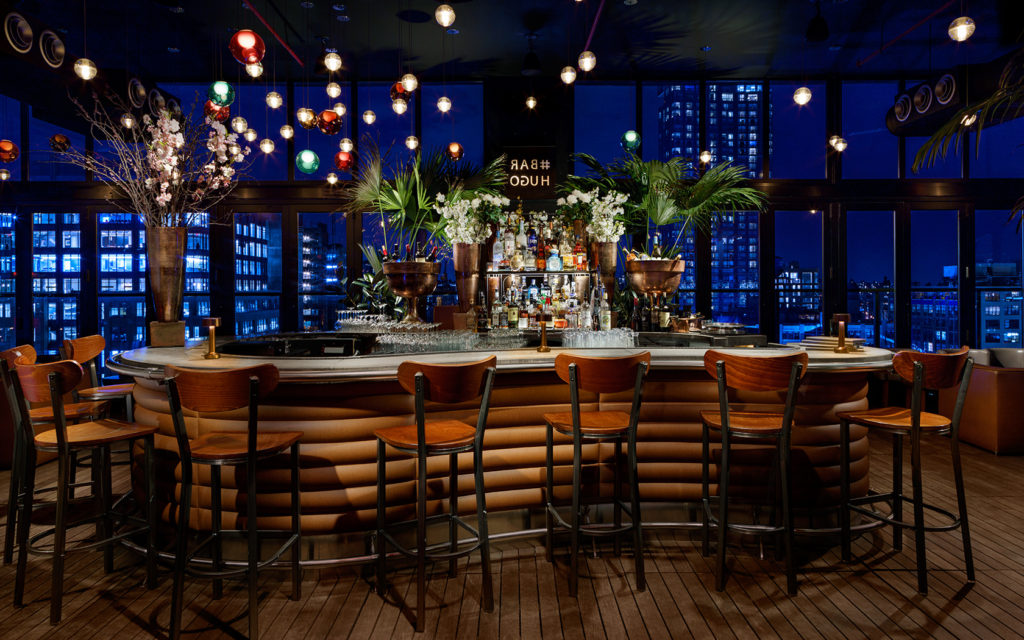 I am not going to lie, there may be some bias in this post because I am a sucker for a rooftop bar. Even if it is Winter and it is just an indoor penthouse bar, as long as there some ambience, city views and some cocktails, I am set.
Bar Hugo delivers exactly that, with views of the Hudson River to the Statue of Liberty to the Freedom tower. The décor and the music selection alone could have kept me at Bar Hugo all night long. I was able to stop by on Sunday night and after 8pm they have a Cuban band, which was super fun. If I lived in NYC, I can imagine this being a fun spot for a girl's night out. They also have an amazing Happy Hour daily from 5pm-8pm and on Tuesdays they have a Decades night with music from the 70s, 80s and 90s. The NYC version of Rachel would totally stop by for drinks on the way home from work.
Even though I missed Decades night, I was lucky enough to be able to get some work done at Bar Hugo on a rainy, cold Sunday while sipping my favorite cocktail, "The Hugo". Usually, when I go to a bar, I have one cocktail and move on to wine. This didn't happen at Bar Hugo on account of the cocktails being so refreshing. In fact, I liked it so much that the bartender even gave me a "to-go" drink to take back to my room, this was my 4th cocktail.
Not only are the cocktails delicious, but it is possible to order appetizers from Café Hugo, Hotel Hugo's restaurant. I would go back to Bar Hugo just to have more of their Tuna Tartare and Spinach Artichoke dip. I am pretty sure I shook my head in disbelief the entire time I was eating both these appetizers because they were out of this world.
You can bet that next time, even if I am not staying at Hotel Hugo, I will be stopping by this bar. And hopefully, it will be in Summer because my new dream is to have some wine or cocktails on the upstairs rooftop. I hear that they even have an outdoor movie night when it is warmer, I can not wait.
DINING ★★★★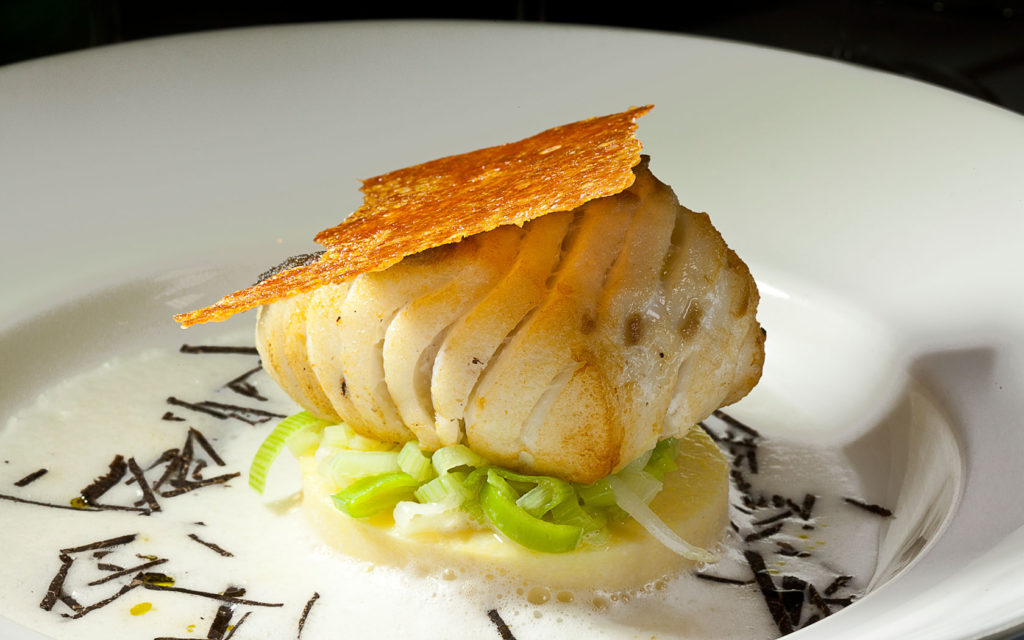 As I have already mentioned, I got to try some of Café Hugo's food at the rooftop bar, Bag Hugo and it was incredible. So incredible, that I ordered the Tuna Tartare again on Sunday evening when I dined in at Café Hugo. Although it was quiet (being Sunday), the dining experience was still ridiculously good. In fact, I didn't mind that it was quiet because there is nothing I love more than being able to catch up with a friend over some good wine and an amazing meal. I had the pan roasted chicken with mashed potatoes and the whole meal melted in my mouth. Surprisingly, I chose this over the salmon (my usual dish of choice) but my friend casually mentioned that the salmon was the best she has had in a long time. Being Australian, where "good salmon" is abundant, I'd say this was a pretty high compliment.
I hear that they serve brunch cocktails and avocado toast at Café Hugo, so I am a little disappointed I wasn't able to stop by in the morning. Another thing to put on my list for the next time I am in NYC.
SERVICE ★★★★
The service from check-in to check-out at Hotel Hugo was impeccable. The hotel I stayed in before Hotel Hugo happened to be a 4-star hotel but their service had actually set the bar quite low. Hotel Hugo however, managed to exceed all my expectations for a hotel. They were even kind enough to deliver a welcome bottle of Prosecco and there was always somebody stopping by to make sure that I had everything I needed. I spoke to a friend who also stayed at Hotel Hugo and she said that she had the exact same experience.
Overall Experience at Hotel Hugo ★★★★★
Hotel Hugo, you captured my heart. Thank you for having me, I hope to be seeing you again, very, very soon.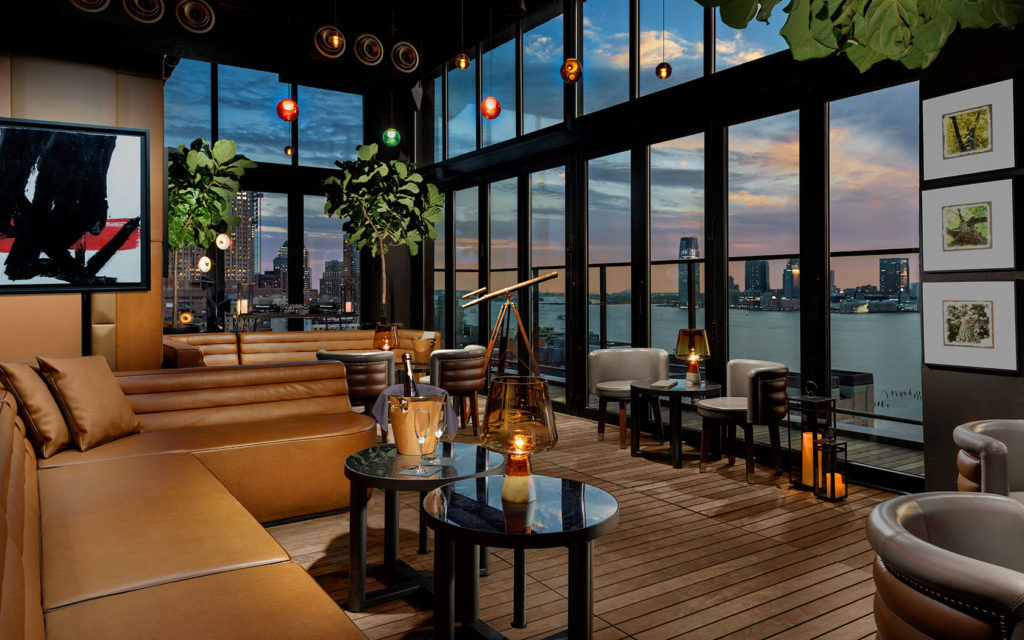 *Biggest thanks to everyone who supported me on my journey to NYFW. BIG thank you's to: Hotel Hugo, Bar Hugo, Maria Melnik, Brianne Grebil: A Clear Life, TFSA, Shorty Yoga, Accession Footage, Jaclyn Finger, Victoria Shelton and Katherine Spillane.
You might also like