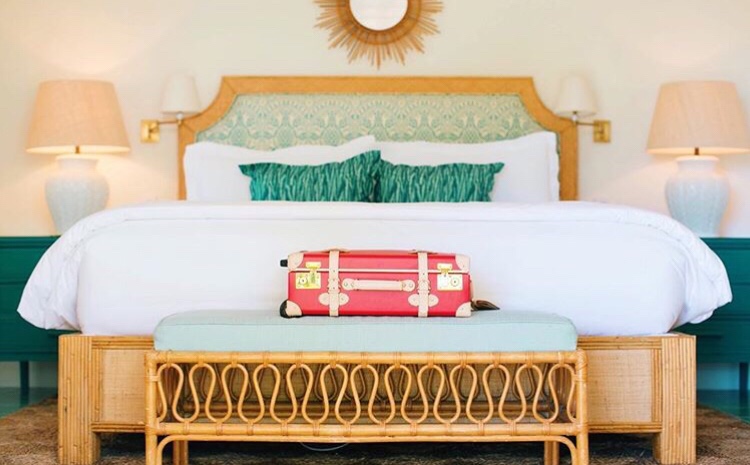 Usually, I go to bed dreaming of waking up in a tropical paradise. Tonight, I go to bed dreaming of the luggage I would take to said tropical paradise.
I mentioned in my last post that I am redecorating my room. Well, that also involves cleaning and organizing the sh*% out of it. One of the things that involved was finding a place to store my suitcases. I looked at them tattered and falling apart and realized I really need new luggage. Not long after, I was scrolling Instagram and what do I come across, Steamline Luggage. I think I fell in love.
I absolutely love nostalgia but what I love even more is when something incorporates old school aspects with a contemporary twist. Like Crosley has done with record players, Steamline have collections of old school trunks that take you back to another time. However, they also have collections that mix this nostalgia with on-trend prints like polka dots and palm leaves. And as Ashley from Sugar and Cloth said on Instagram, "There's luggage… and then there is PINK PALM PRINT luggage." The words could not be more true, these pieces of luggage are EVERYTHING.
I suddenly need to take a trip, I don't care where as long as I get to take some Steamline Luggage with me.
(Featured Image: Claire Oring)
You might also like