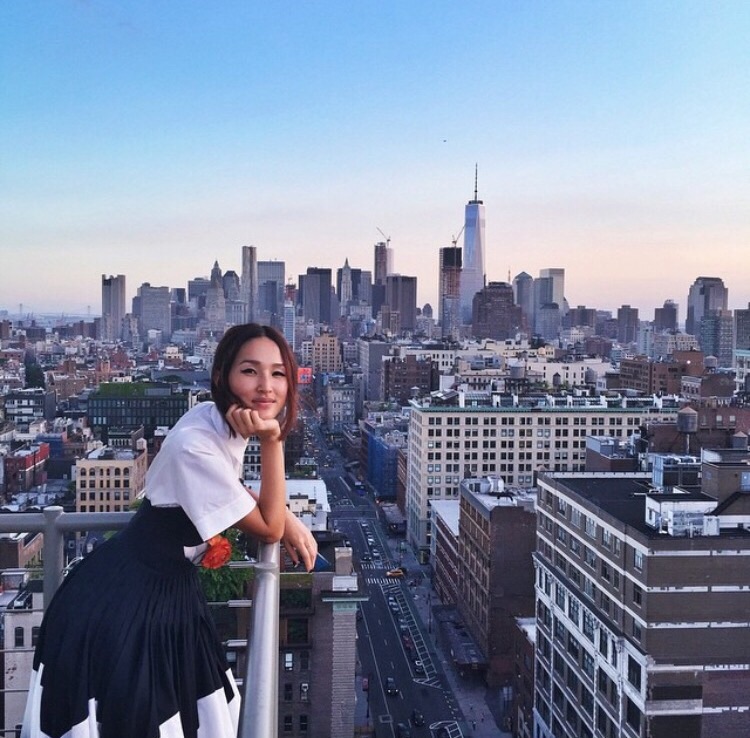 I have been doing a lot of research recently on re-designing my blog and where I want to go with it. This means I have obviously been checking out the competition out there and starting at the best of the best.
One blogger that I haven't paid much attention to on The Sweater Dork is Nicole Warne from Gary Pepper Girl. I say this with regret because on further investigation, she really is someone I should have focused on sooner.
When it comes to vivid color, exotic vacations, spectacular views, high fashion and effortless glamour, no one really does it like Nicole Warne. Let's not forget that she is also incredibly gorgeous which doesn't hurt her either. Maybe I hadn't given her enough credit because my focus has been on street style since starting my blog. Maybe it is just because she is from Sydney as well. But from now on I will be paying close attention to this girl.
Nicole's photos are what fashion photography is all about to me (and even just photography in general). Obviously, labels want their clothes to look perfect and even better on a model than it would on a mannequin. The flawless way that Nicole Warne wears clothes just accentuates the beauty of the item. Coupled with impeccable composition and just the right amount of color, who wouldn't want to buy the Michael Lo Sordo (possibly my favorite designer) or Givenchy dress that Nicole is casually wondering The Hamptons or heading out to a red carpet event at Cannes in. She inspires and isn't what art is all about.
One thing that I have been learning more about in the art of fashion blogging, is not to put content out there for the sake of just creating content. There is so much clutter in the blogosphere, there is no reason to create posts that contribute to "the noise" and we need to be constantly thinking more about adding value to this world.
Gary Pepper Girl does just that, her eye for capturing beauty and sharing it with the world is what fashion blogging is all about to me. Nicole Warne is the epitome of timeless elegance, vacation luxury and effortless chic. If there is one fashion blogger who I would aspire to be more like it would be Nicole because she brings quality to everything that she does and inspires beauty. This is the direction that I want my blog to go in moving forward and I will commit to this standard from here on out.
Hats of to this fellow Australian, you are a beauty.
Photo Cred: Gary Pepper Girl
You might also like